CBR
Landing page for top-5 computer accessories suppliers in Russia.
Expand the CBR partners network
The task of the new landing page for Cyber Retail Brands was to increase the receipt of quality applications for partnership and expand the dealers network. The old site brought in more than 40 applications a day, but the exhaust was small. More than 40% of applications were of poor quality. As a result, sales-managers spent lot of time processing them.
The task was to show the real scale of CBR company, with more than 50 employees, 1400 m2 cliffs and their own manufactory. The company needs to receive new quality applications and expand the partners network, so we started working with a detailed statistic analysis of the company.

Cojocaru Maxim
It was important to correctly understand and formulate the task before starting the work. The landing page should satisfy customer's requirements to succeed fulfilling the company's sales plan.

We found the necessary conversion rates: 4% in the application and 40% for sales themselves. Then we began monitoring their statistic in order to accurately perform the tasks.
New level clients
We created a completely new page, based on sales data and user behavior on the site. We put the frequently used blocks at the top of the page, and emphasized the strengths of the company.
As a result, we created a page corresponding to the requirements of customers and fully revealing the company strengths. The quality of applications has almost doubled due to the offer quality. We recently launched, and did not manage to fully appreciate the changes in the sales statistics.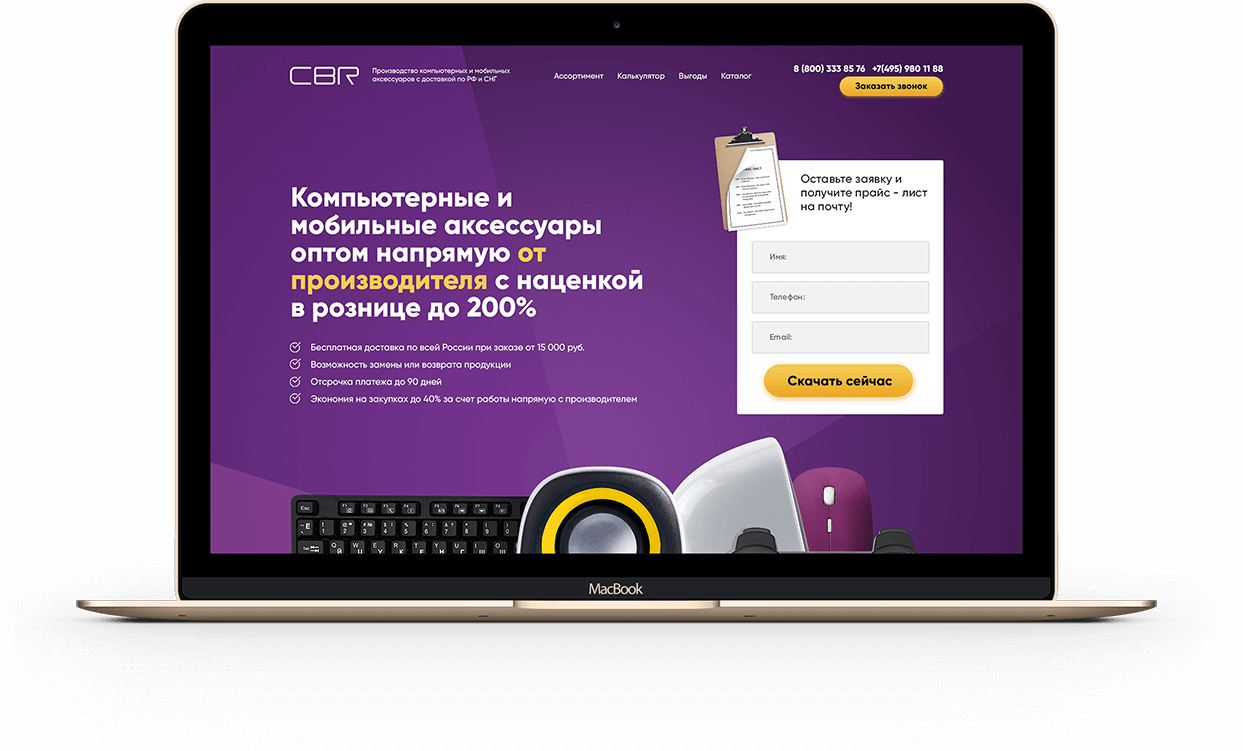 Profit calculator
I've developed an interactive calculator for calculating the profit from sold products. Users immediately see the profit and income from the sold goods. This dramatically increased users activity on the site.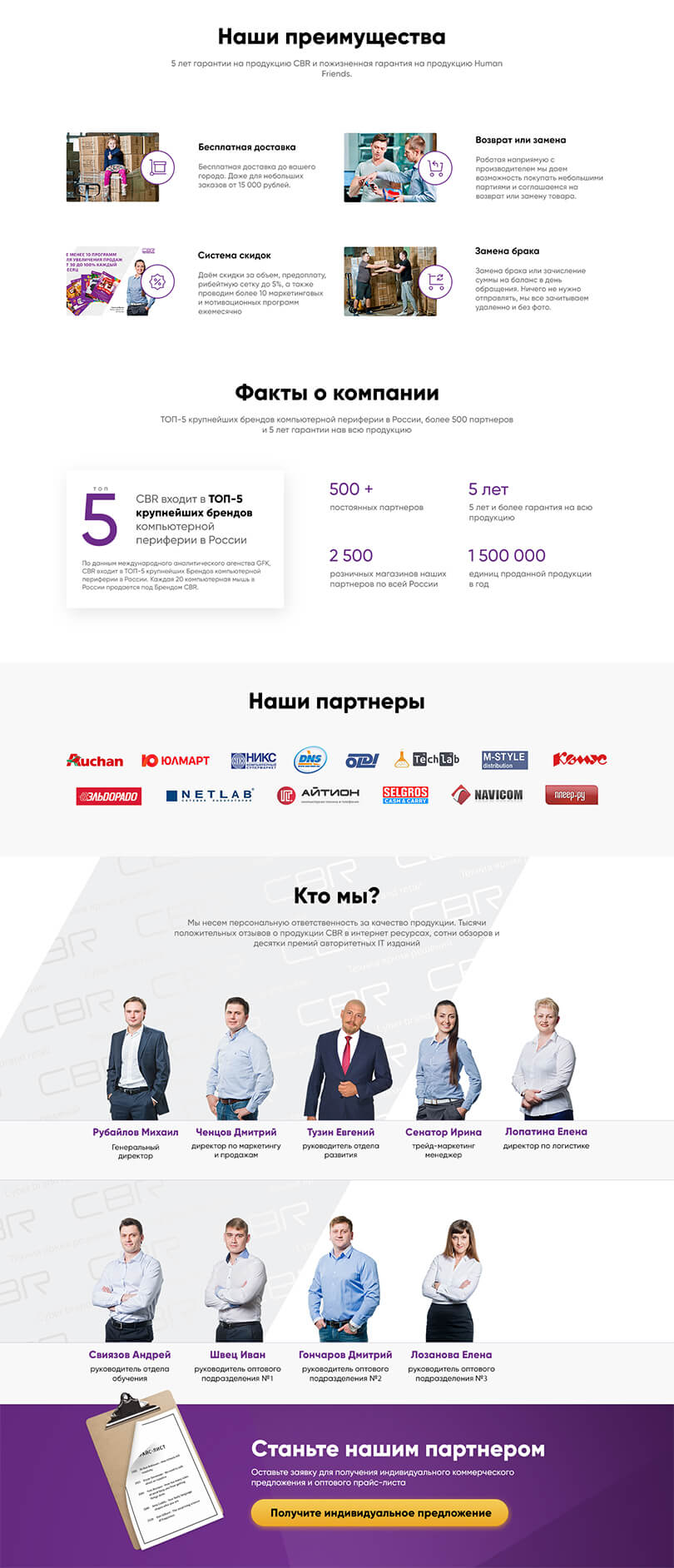 Building Trust
One of the key advantages of the new site is the trust created between the company and users. Due to the development of high-quality content with the participation of company employees.

Market leaders
It was a great experience to work with leaders of the computer accessories market. It consisted not only in performing a good design, but also a deep immersion in the company's statistics. We shoold have a statistical approach to the case, and to create hypotheses based on numbers.
There were several delays In the middle of the project at the programming stage, couse of difficulty to automate the new site applications with the existing client base. But in the end we managed to comeback the plan and launched with little delays.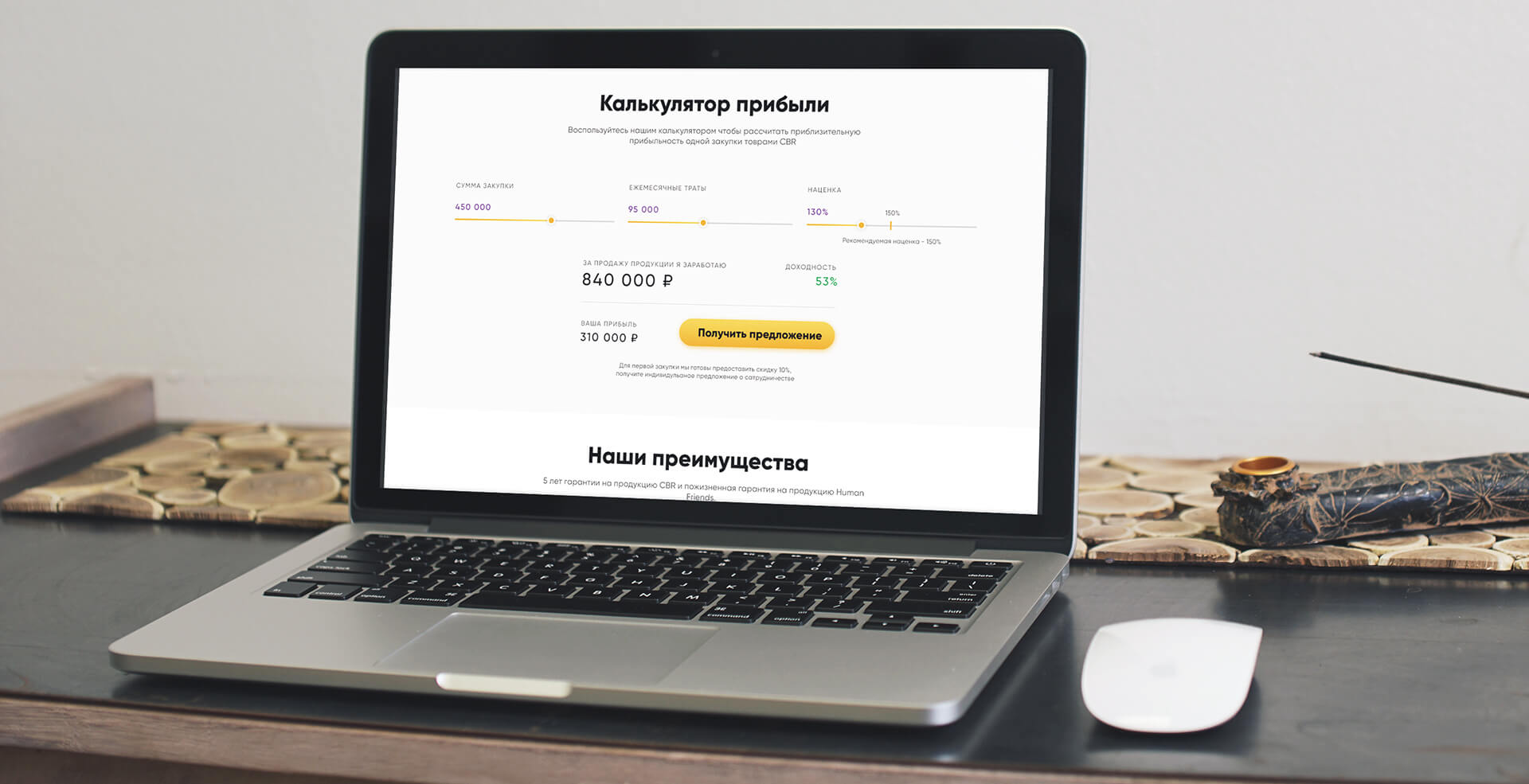 I enjoy creating products from concept to release and optimize existing ones so they perform better from both a user and business perspective. My expertise covers the entire digital product design process including brand communication, user experience and user interface design.
For any questions, work or partnership, please feel free to get in touch: work@cojocarumaxim.com
© 2018 Cojocaru Maxim. All Rights Reserved.