Darito
Catalog for the market leader in gift books production.
Personalized books production
Develop a catalog for the market leader in books and individual libraries production. Design the possible services, and bring the prestige value of gift books and individual libraries. For those that value status and careful approach to the work.

Cojocaru Maxim
I was curious and excited to work with professionals in their field. Sometimes our meetings lasted 6 hours or more. I listened with great enthusiasm how Renat describes the process of book crafting and implemented projects.
During the meetings, I realized this work equals to a jewelry high precision performance and tried to fully transfer it in my catalog.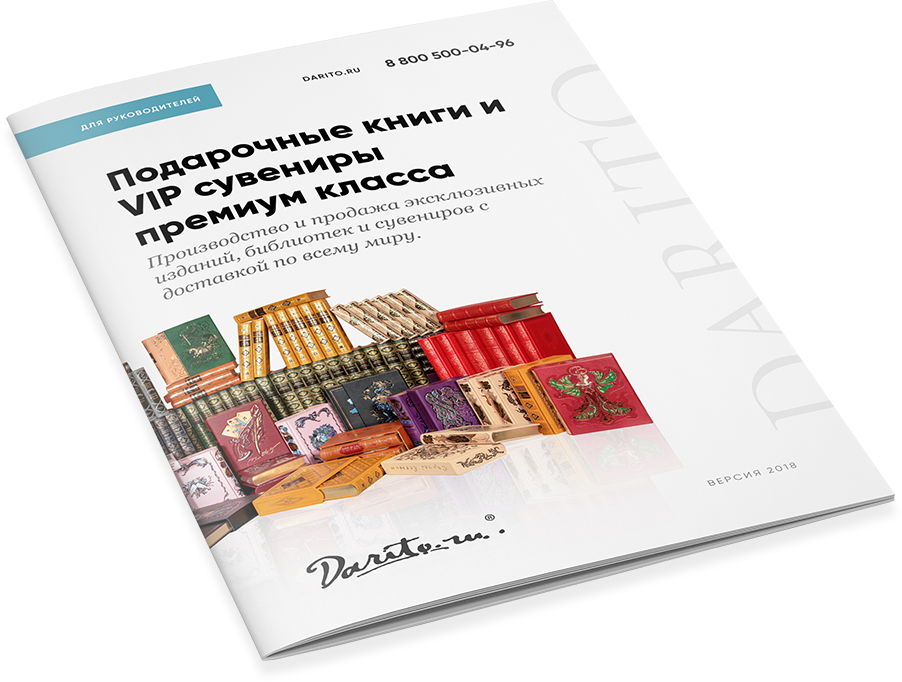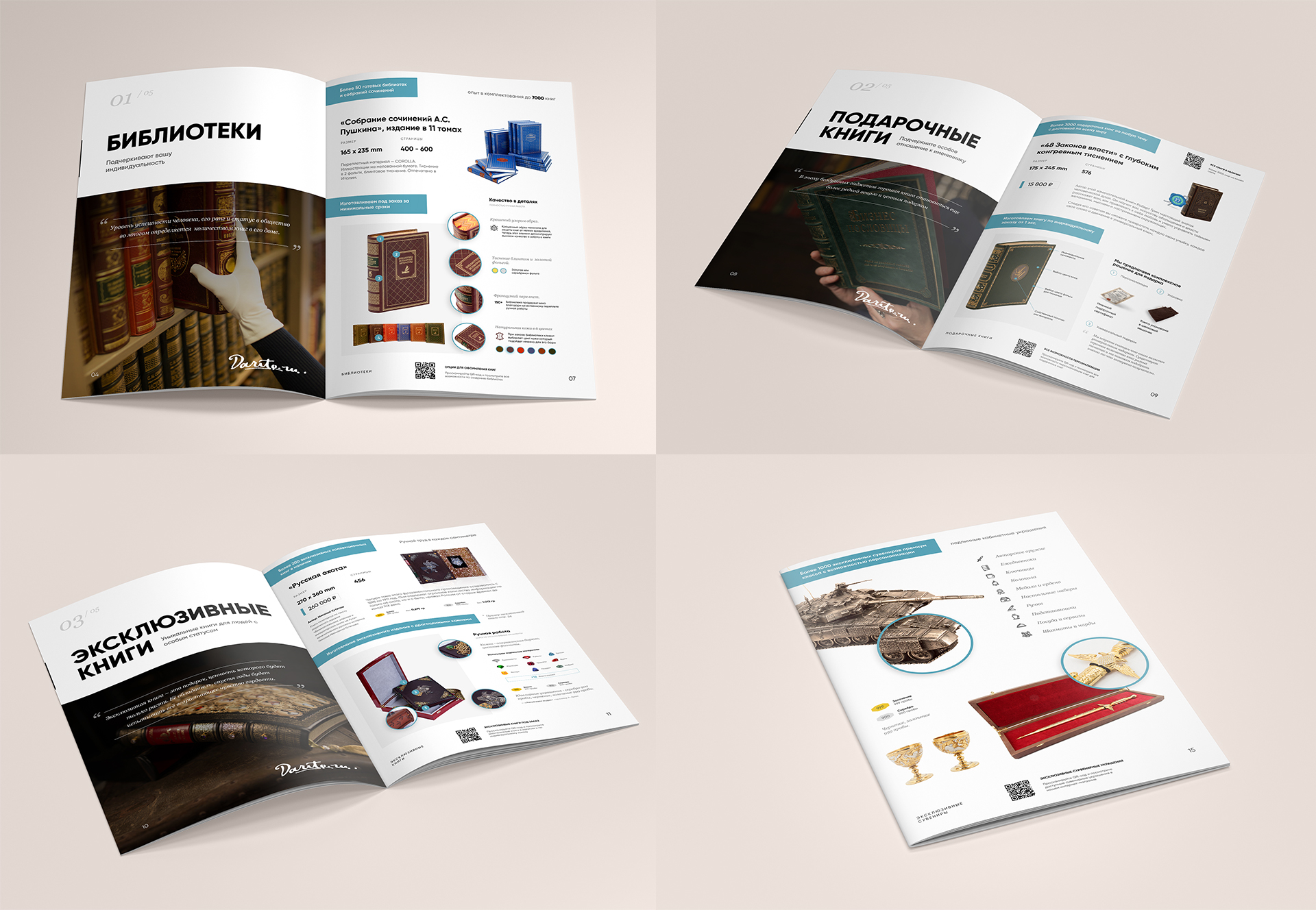 High detailization
The business of producing gift and exclusive books is a matter of high expertise and knowledge of the case. While working on the catalog, I learned many details about the technology of creating a book, the types of bindings, cuts, embossing. I began to understand the charms of handmade work and how this affects the quality and longevity of the book.
It is a service for true connoisseurs, for people with principles that value status, individuality and careful approach to the work.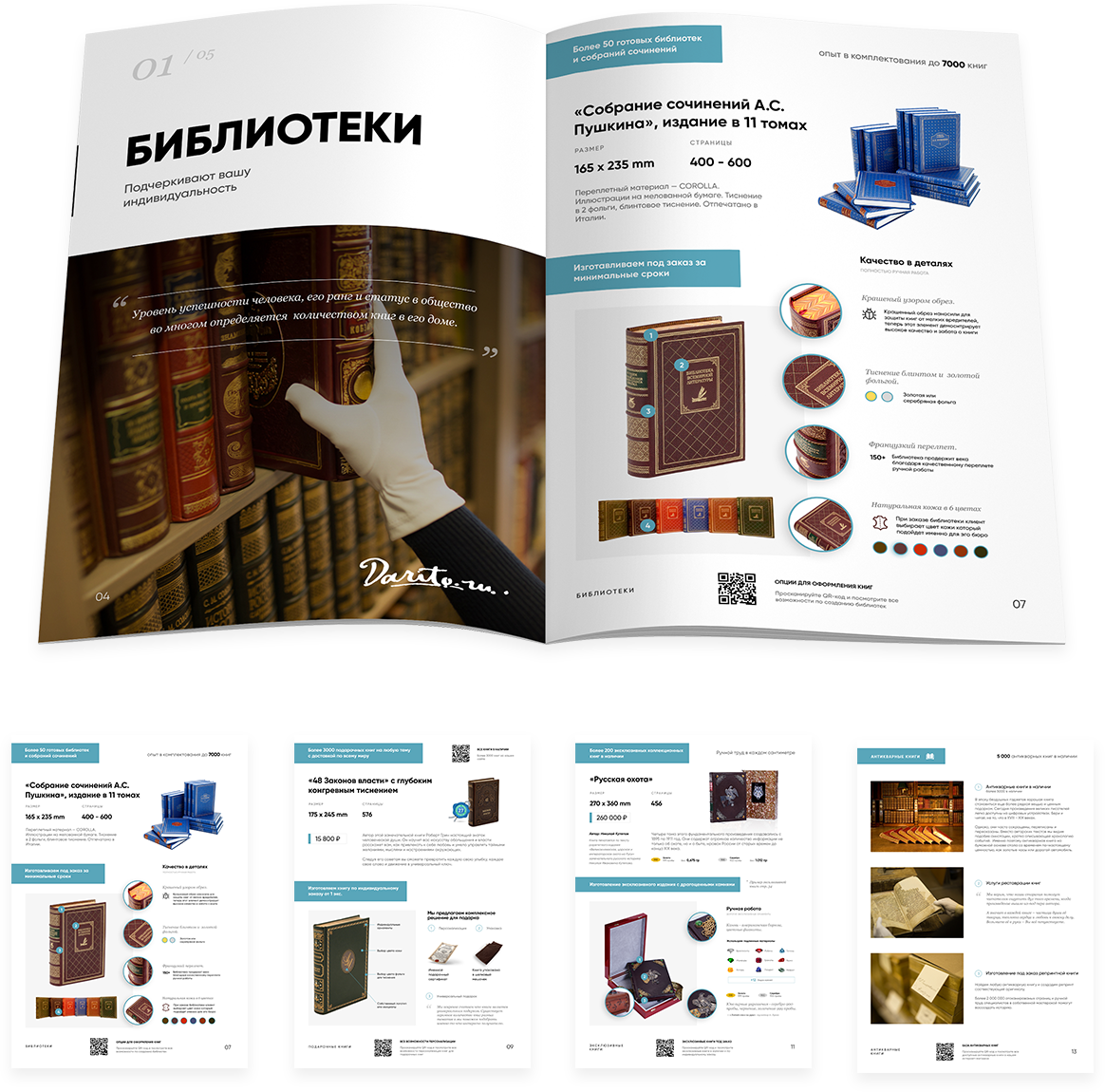 Understanding the detail
For each service, we showcased in detail an example of the individual work. In order to convey the value of purchasing a personalized book, I decided to describe in details the crafting process. The attention to detail shows high level of work performed.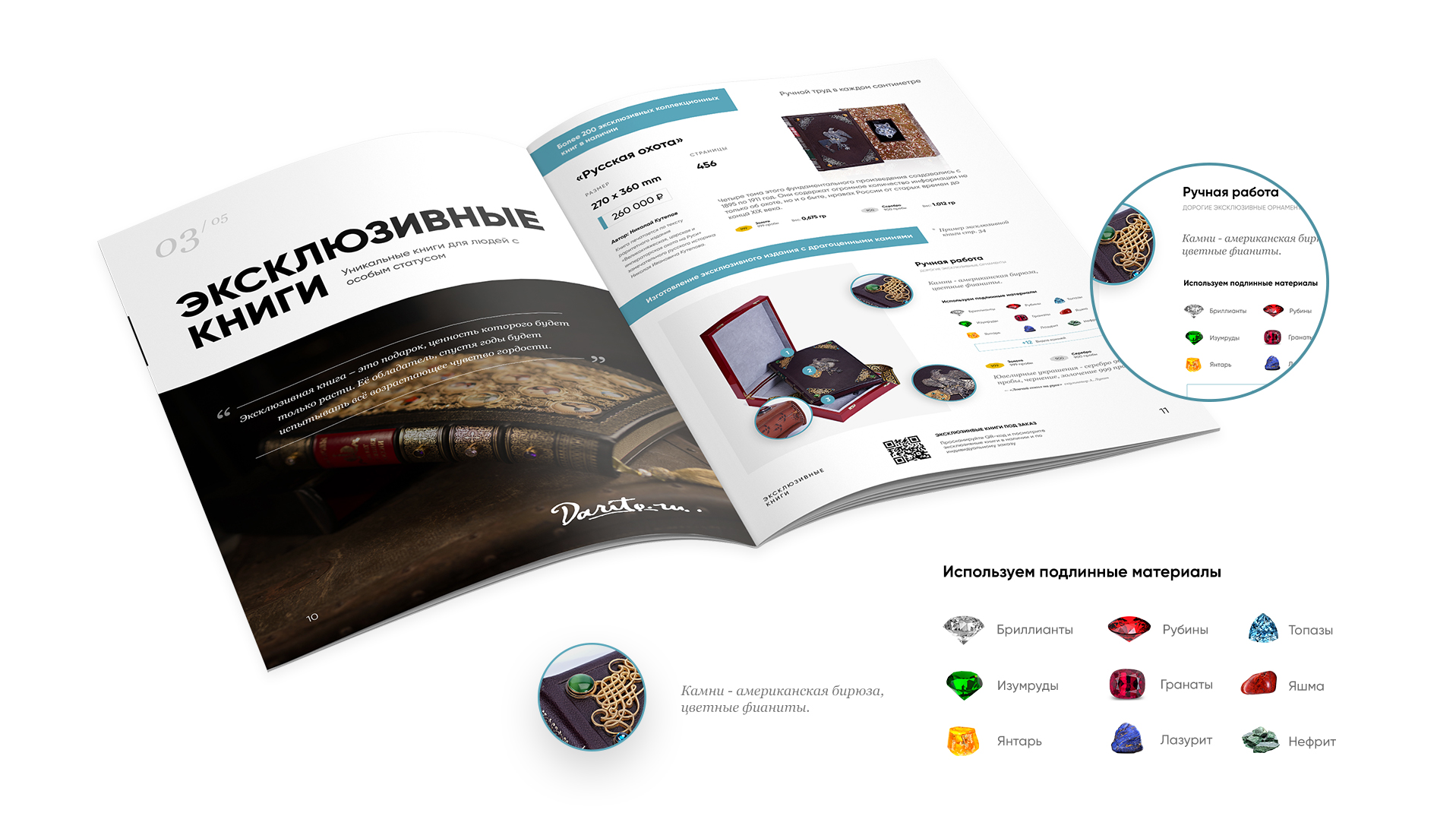 Weird facts
We used weird comparisons to engage and tell about the company.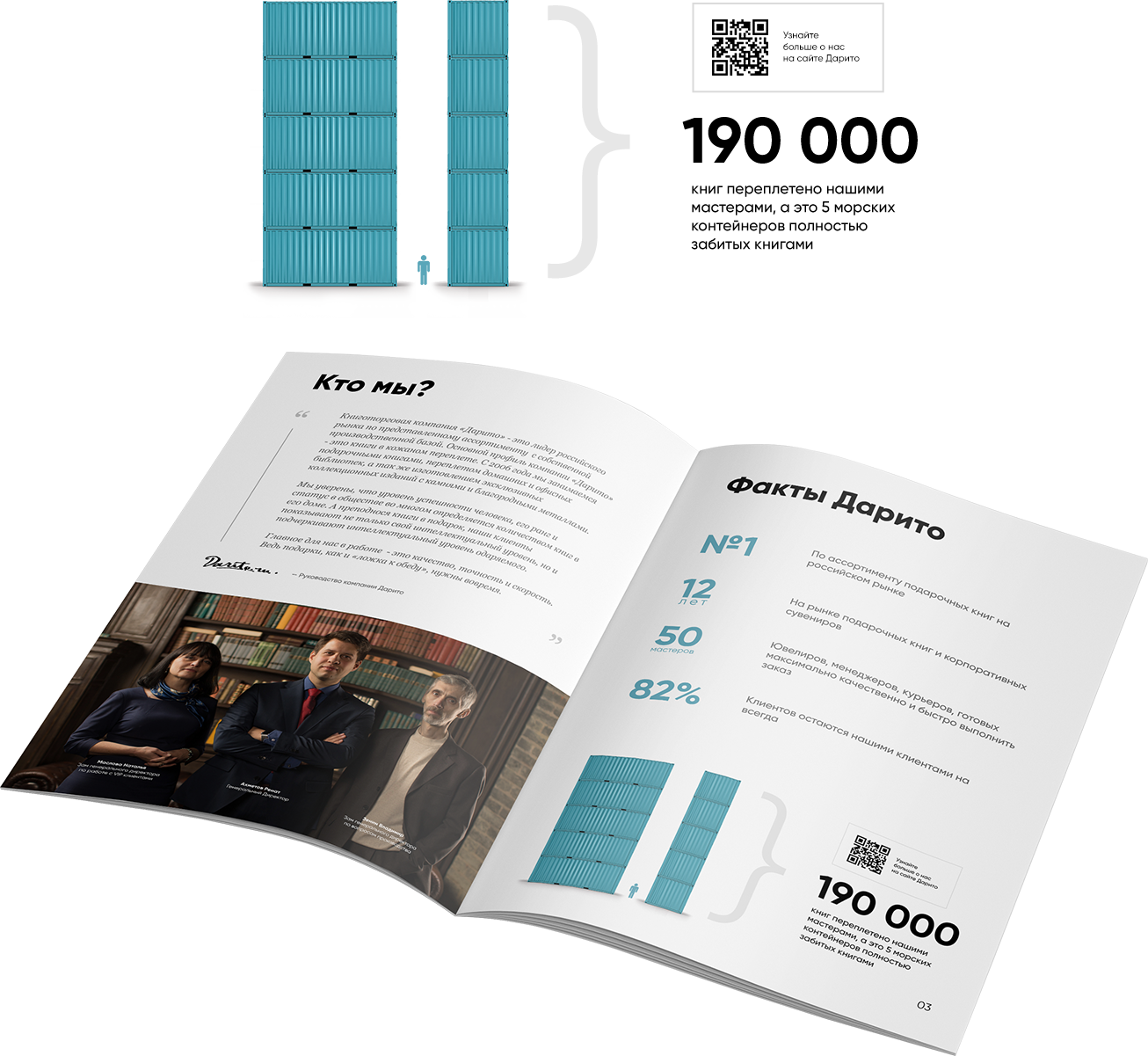 Storytelling
Darito, is a company with a 10-year history, its logo and approach to business deserves special attention. I considered showing the story of the logo creation, witch is crafted in form of a the signature of Ernest Hemingway.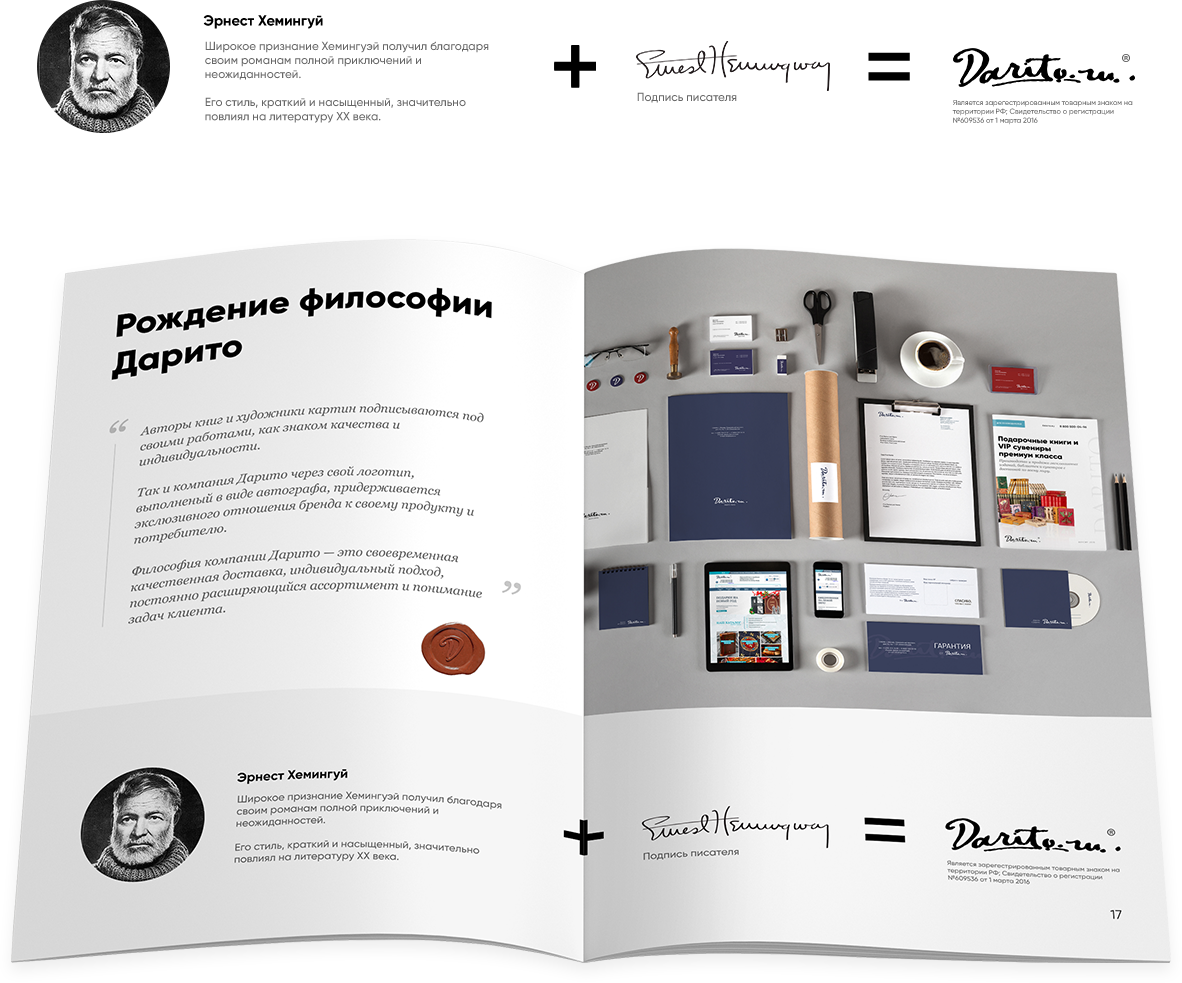 What is substantial for customers
In addition to a careful individual approach to the business, Darito's clients need speed and confidentiality of services. For this, we've created special sections in the catalog where we show in what terms and price we will cope with the delivery, and guarantee confidentiality.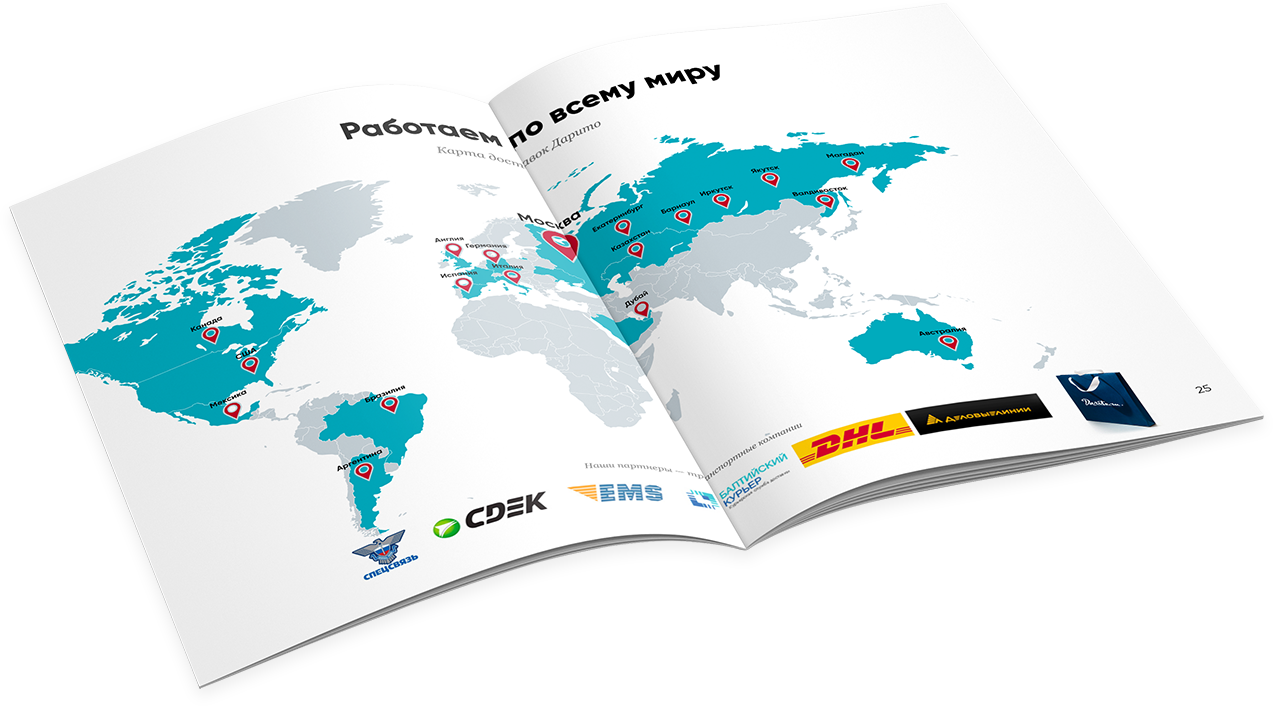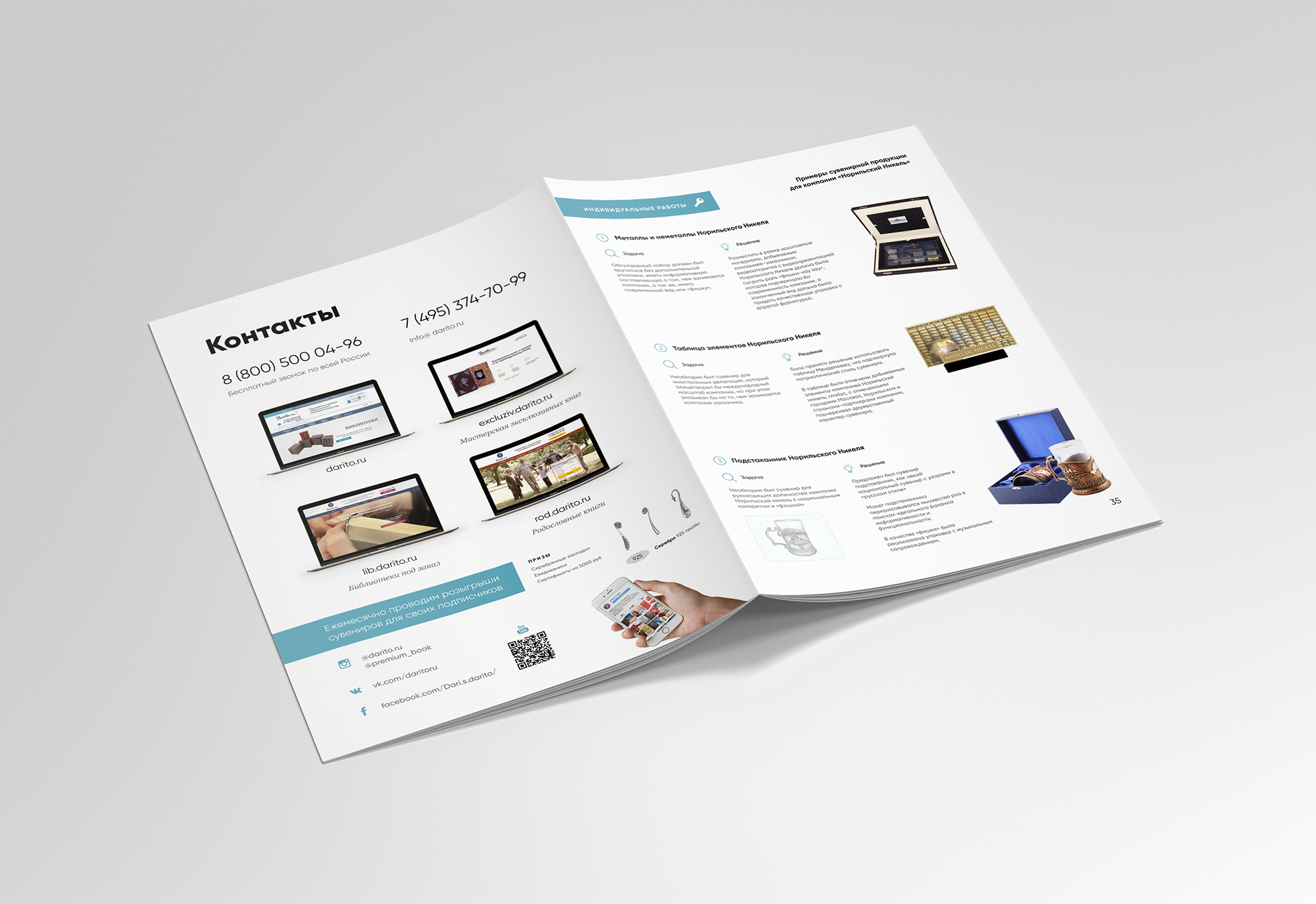 I enjoy creating products from concept to release and optimize existing ones so they perform better from both a user and business perspective. My expertise covers the entire digital product design process including brand communication, user experience and user interface design.
For any questions, work or partnership, please feel free to get in touch: work@cojocarumaxim.com
© 2018 Cojocaru Maxim. All Rights Reserved.