Site design and development
RestorFX
I've created a new site for RestorFX detailing studio based in Chisinau.
A site that introduce users to RestorFx detailing technology
Detailing — is not a familiar word. Car owners usually don't understand the benefits of car detailing. The task was to explain in simple words and illustrations how ones can protect his car, and the benefits he receives from RestorFX services.
The second step is to demonstrate the employees professionalism, show the work result and the process of restoring a car.

Cojocaru Maxim
There were lot of details, I wanted to fit everything on one page, without heaping the visitor with unnecessary information. The solution was using product cards.
A single page
We had few time to update the site before the "season" starts. It became really informative and answered questions related to the technical part of the car update. The site tells about types of protective coatings, and proves the team's expertise.
12
types of services was described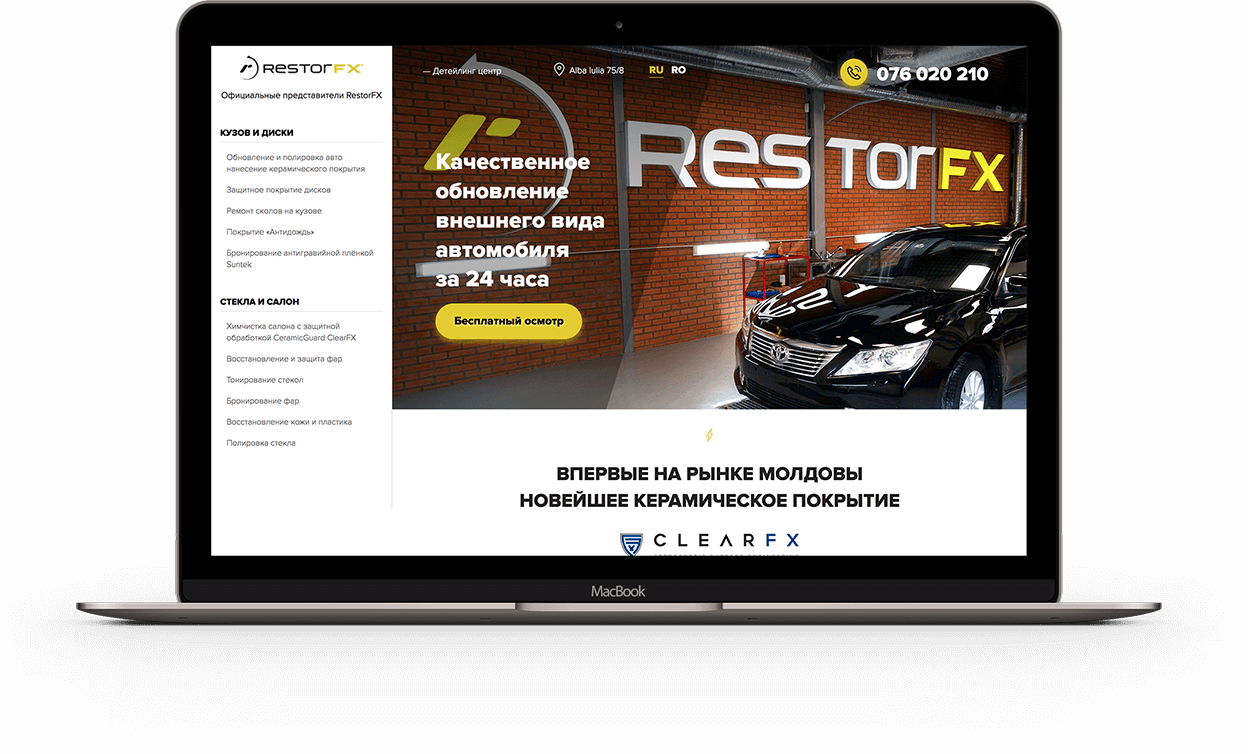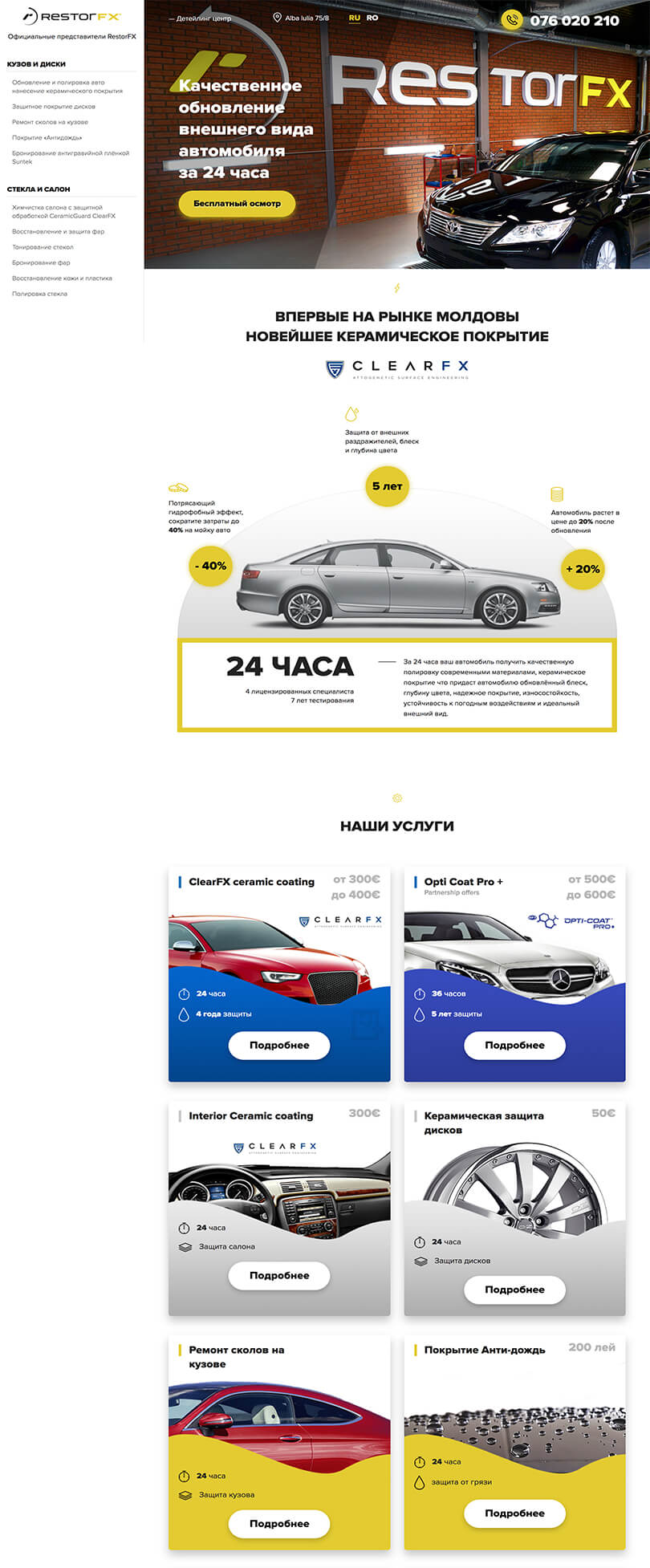 Product cards
Each service was designed as a card, by clicking on it, it shows a detailed description of the chosen service.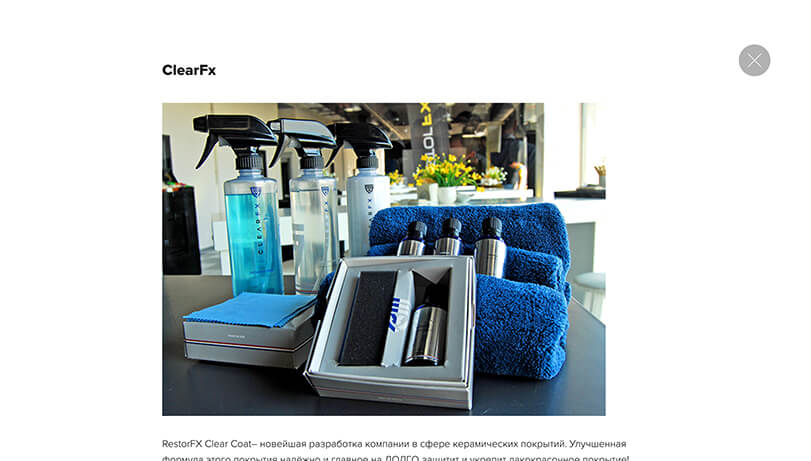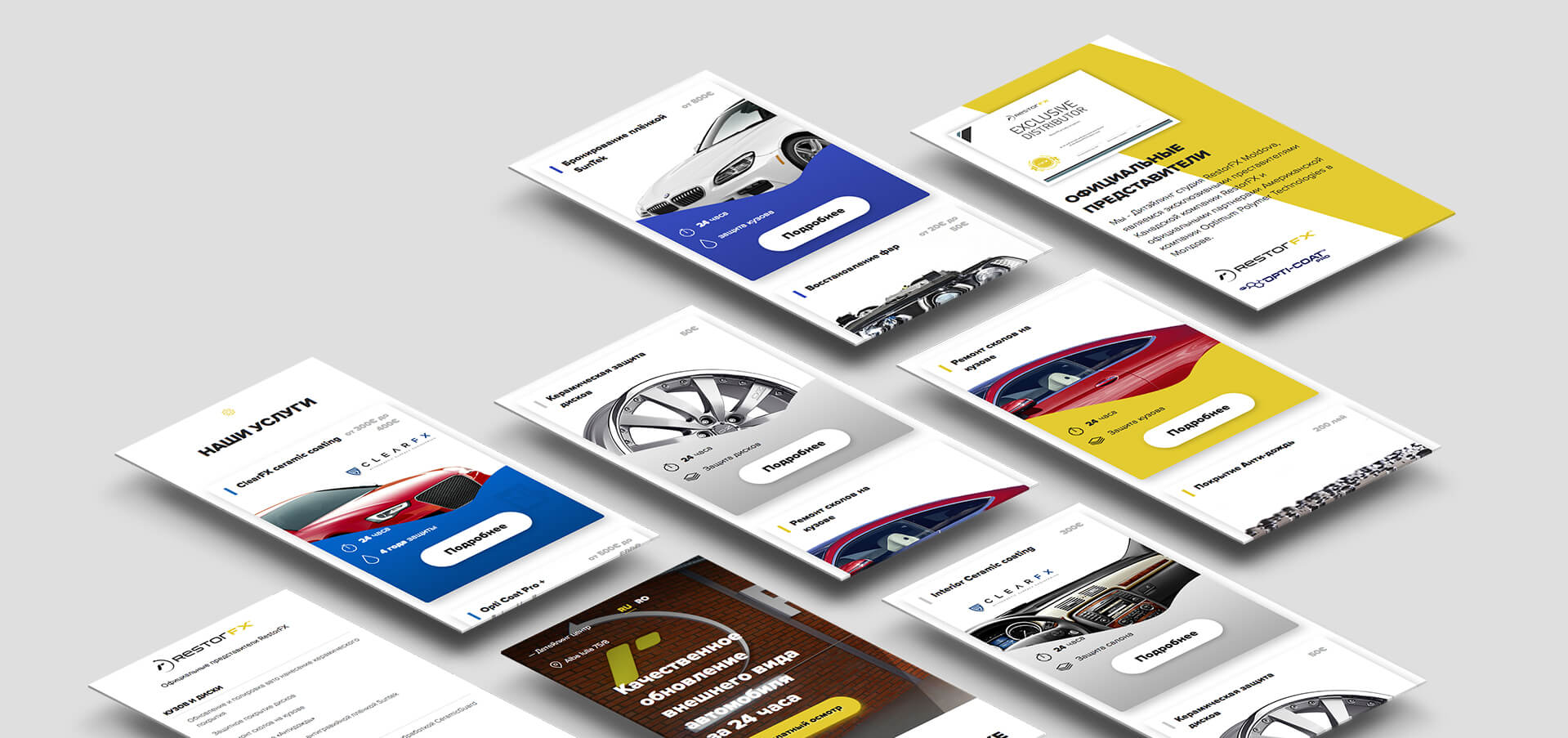 Attention to detail
We started working with RestorFX team in January, in the "no season" period. We had time until the beginning of March to prepare the first version of the site. We started with a large briefing with packing questions. At this stage, was discovered a huge amount of tonic details about unique chemical and polymer coatings, hydrophobes and other protective compositions.
I wanted to describe them as simply and easily as possible. We have done a lot of work preparing text and illustrations.
Since there were many services, we divided them in two main categories:
Body and discs
Glass and Salon
For each of them we've prepared a special text with the technology of application, photography and the effect results. All this was packed as product cards, that opens a detailed pop-up window with explanations.
It was important to show the professionalism of employees not only in written form, but also in deeds. We filmed the process of "painting" the car and a special video with a hydrophobic effect on a BMW black body.
Care and clarity
The new site is accessible and an has understandable structure. It is easy to find the necessary services and find out information on it. We developed a simple contact form for a callback calls or consultation.

I enjoy creating products from concept to release and optimize existing ones so they perform better from both a user and business perspective. My expertise covers the entire digital product design process including brand communication, user experience and user interface design.
For any questions, work or partnership, please feel free to get in touch: work@cojocarumaxim.com
© 2018 Cojocaru Maxim. All Rights Reserved.