3AM studio
I've designed a concept for the new 3AM studio's site.
A new method for creating and delivering content.
3AM is a new venture between RSA Films and Wild Card. They are a specialized consultancy that creates tomorrow's most exciting entertainment content using the connective power of story, advertising, culture, and technology.

Cojocaru Maxim
My goal was to rethink the way filmmakers and studios presents their content. It's like a kind of art how they manage to create engaging, high-quality story content that doesn't spoil the magic of the moviegoing experience.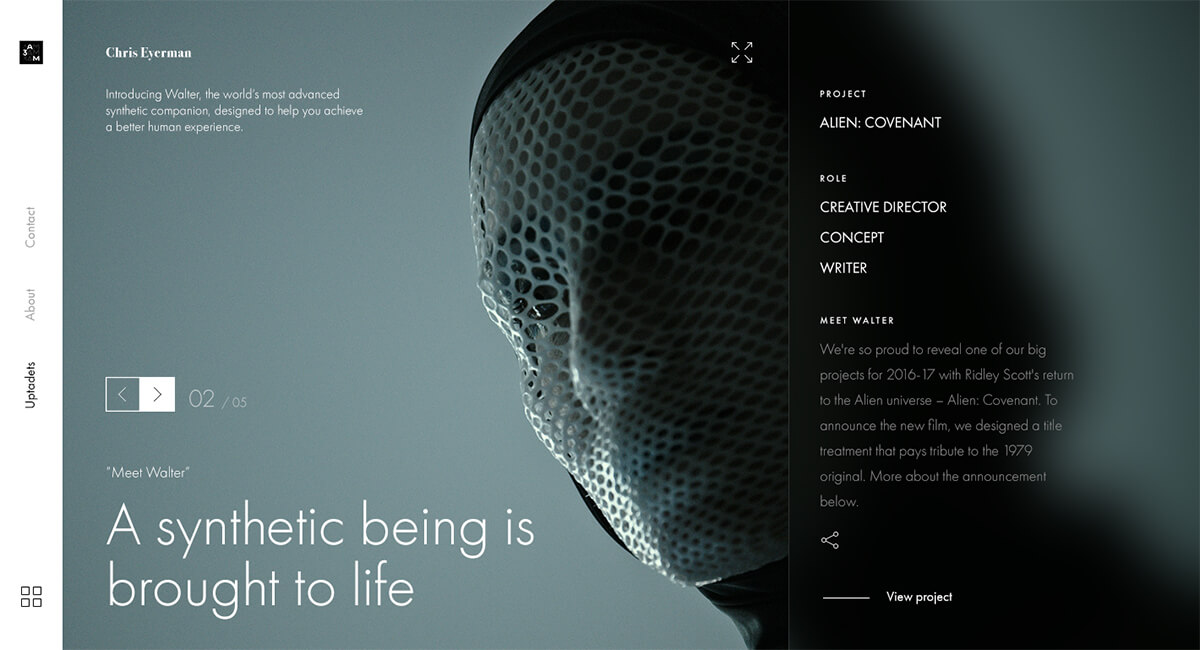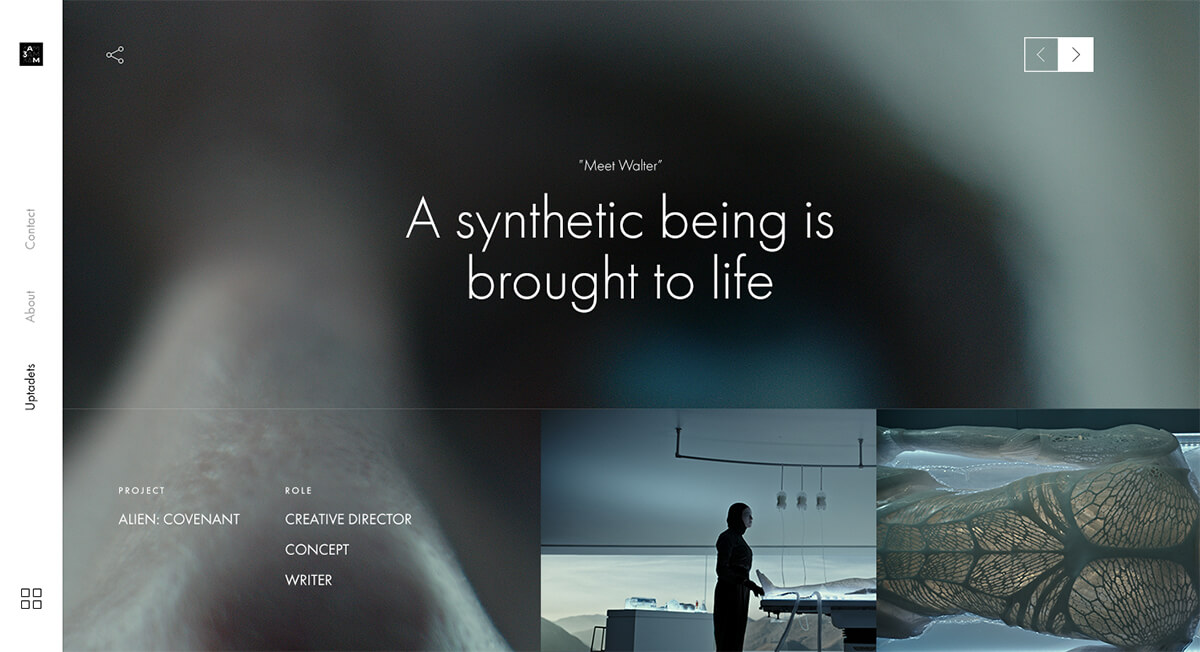 We inspire
It was a pleasure to create this design concept for 3AM. That's truly amazing how design can change the way we admire one's works. 3AM really deserves a better way to showcase their projects on the web. We managed to present them in a more emotional and inspiring way, with bold design decision and clean interface.

I enjoy creating products from concept to release and optimize existing ones so they perform better from both a user and business perspective. My expertise covers the entire digital product design process including brand communication, user experience and user interface design.
For any questions, work or partnership, please feel free to get in touch: work@cojocarumaxim.com
© 2018 Cojocaru Maxim. All Rights Reserved.