MMAM
Site redesign for Multimedia Art Museum Moscow
Inspiring through art
The old web page did not reflect the essence of the museum and did not cause the desire to visit it. My goal was to get the user acquainted with the museum exhibitions and feel the state of creativity. The site shows available exhibitions and make it easy to buy a ticket online.

Cojocaru Maxim
I got a great pleasure visiting the museum. Long white corridors, wide halls, emptiness of space made it possible to enjoy small portions of art. On the same day after the visit, I decided to create a redesign concept, which fully conveyed the sensations from the museum.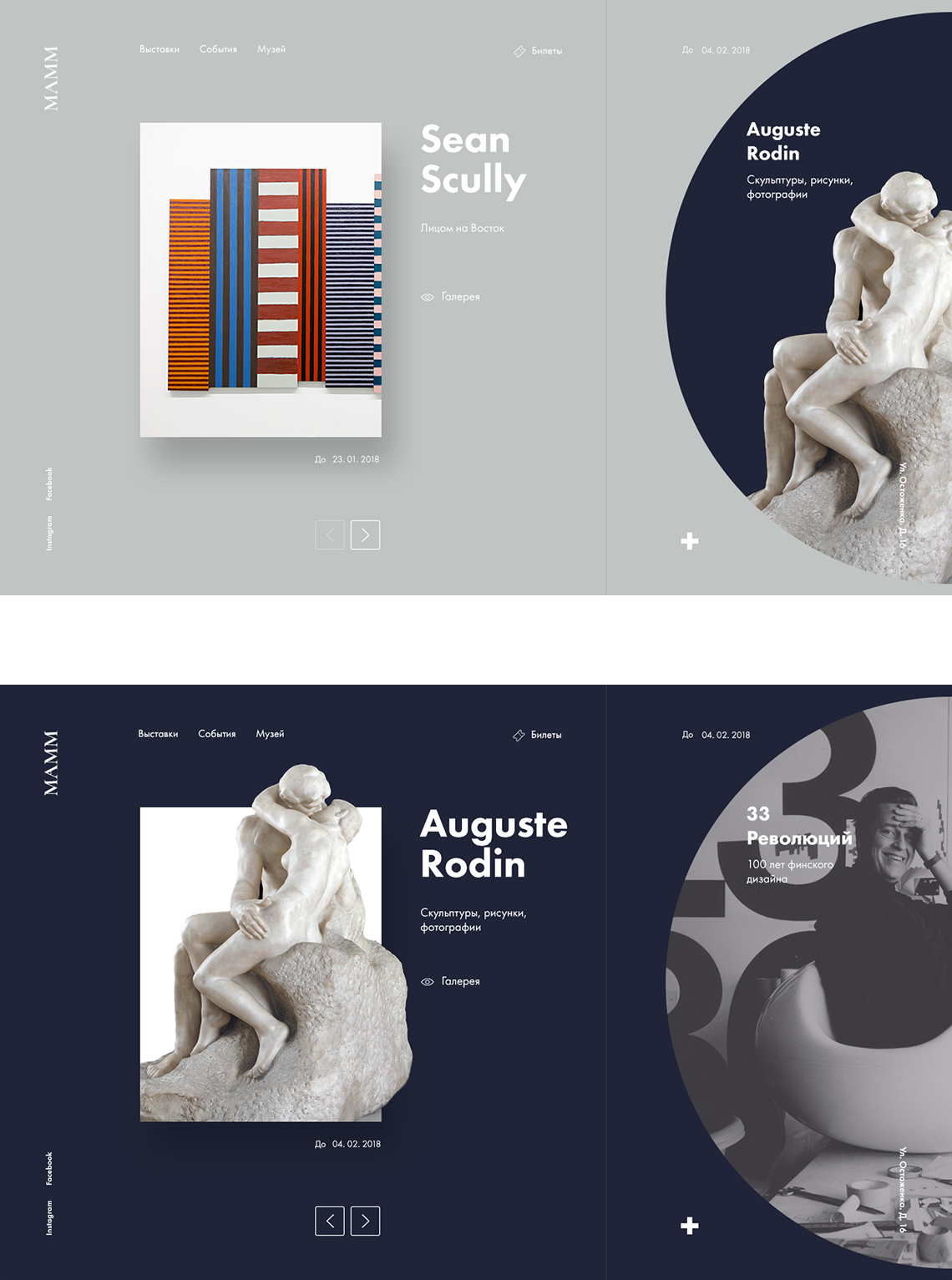 Strong visualisation
I analyzed all the information sections on the past site and simplified the architecture. Now, the exhibitions, events and lectures are organized in a convenient visual form. The user immediately sees the exhibited works and can choose among them to visit the page.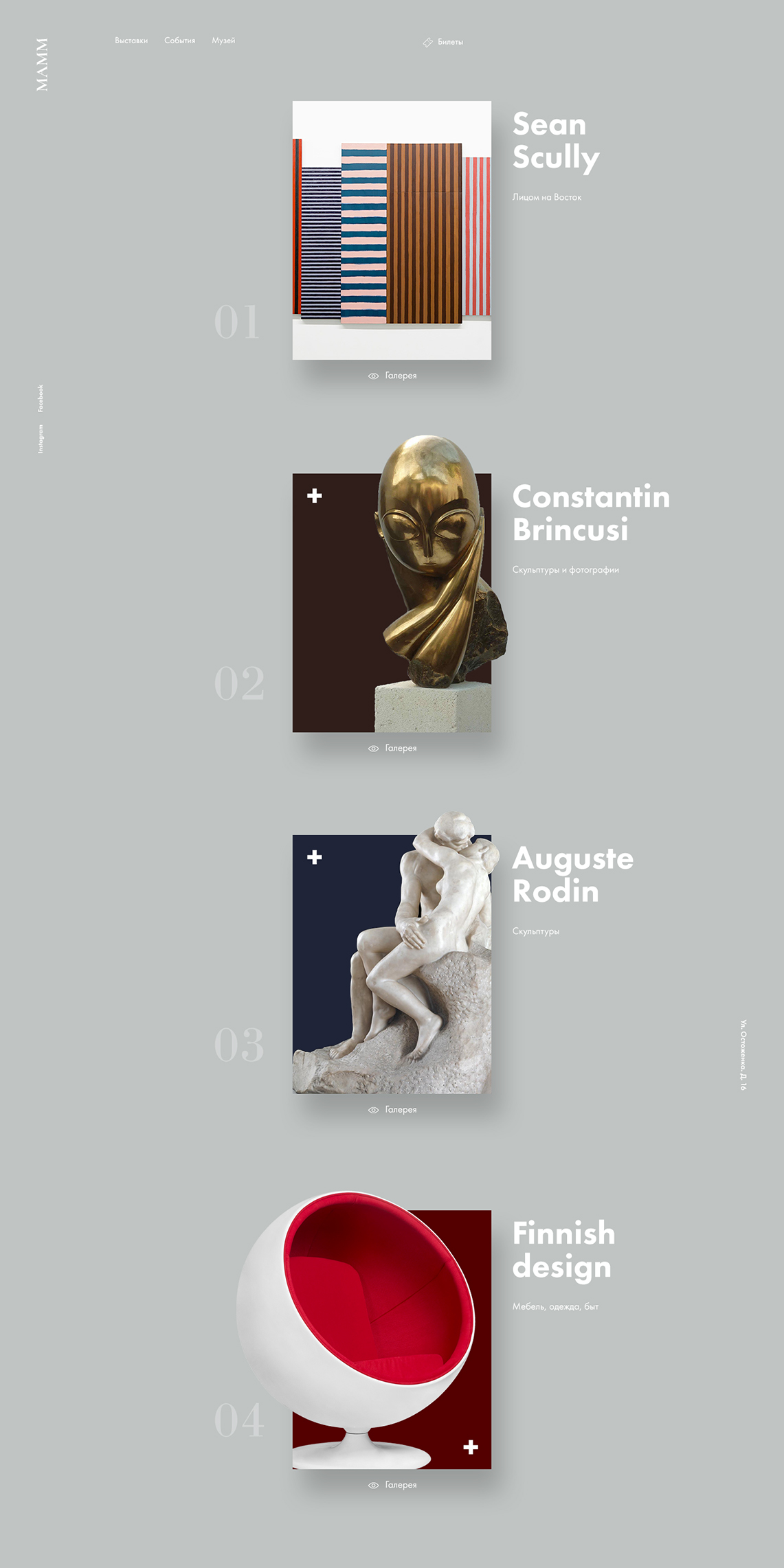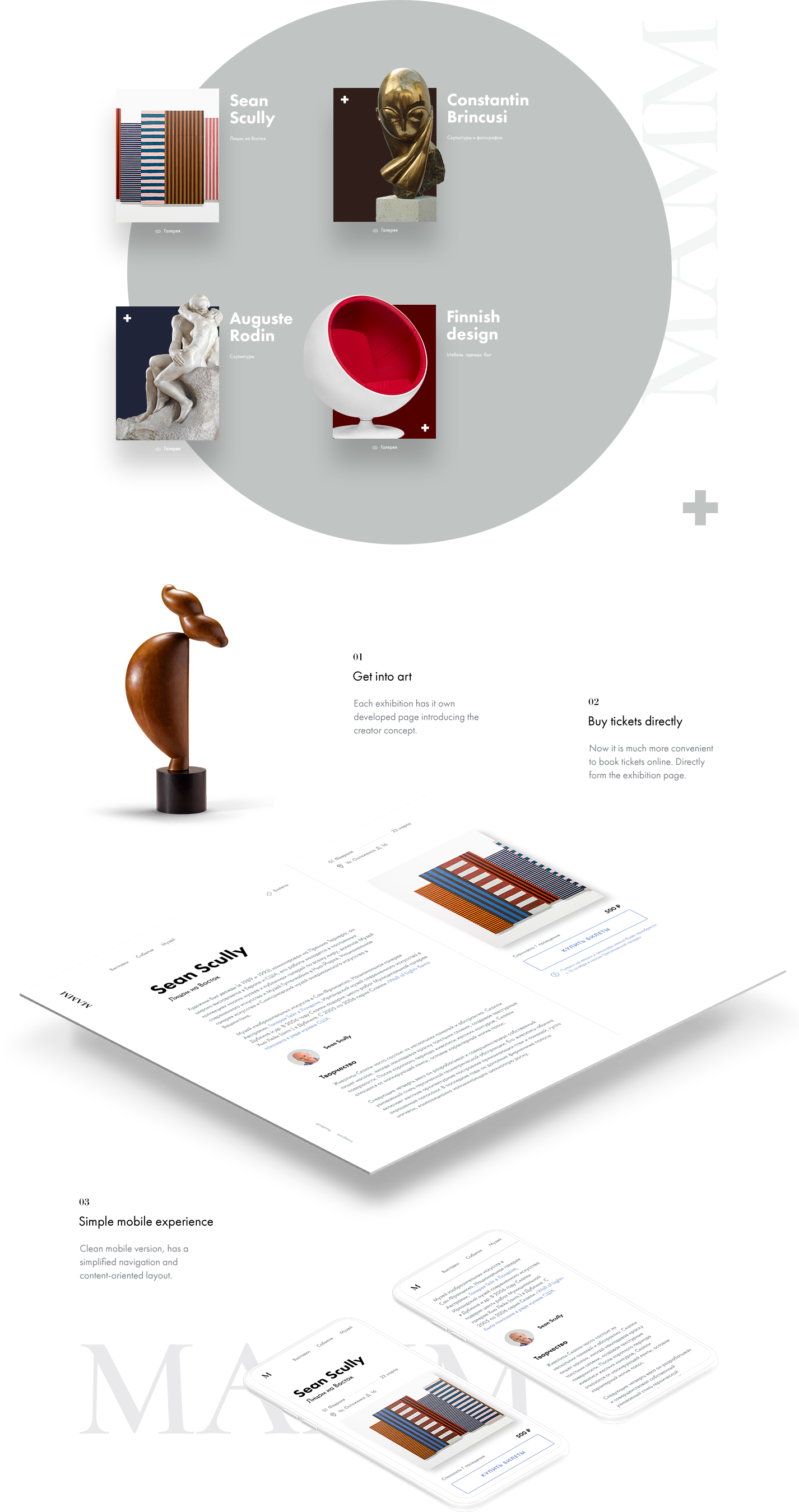 I enjoy creating products from concept to release and optimize existing ones so they perform better from both a user and business perspective. My expertise covers the entire digital product design process including brand communication, user experience and user interface design.
For any questions, work or partnership, please feel free to get in touch: work@cojocarumaxim.com
© 2018 Cojocaru Maxim. All Rights Reserved.